SMR Gardenias & Stephanotis
(page 10)
Who said that gardenias and stephanotis can't be used for fall weddings? I am sure that you have heard the conventional thinking that because they are white, they aren't the appropriate fall colors.
Isn't that silly? Of course stephanotis and gardenias are not fall colors, but who cares? Stephanotis are white. Gardenias are white/cream. Those neutrals can be mixed with any other color for great results. This bouquet provides dramatic proof of how these prestige flowers can be used quite effectively in fall bouquet floral art.
In this design you can see how the mixture of gardenias and stephanotis along with some orange spray roses, red/orange gerbera and green poms, can provide really rich and impressive visual results......
For the floral artist willing to experiment with differing colors and materials, gardenias and stephanotis from SMR provide a wonderful way to add prestige to any bouquet.....at ANY time of the year!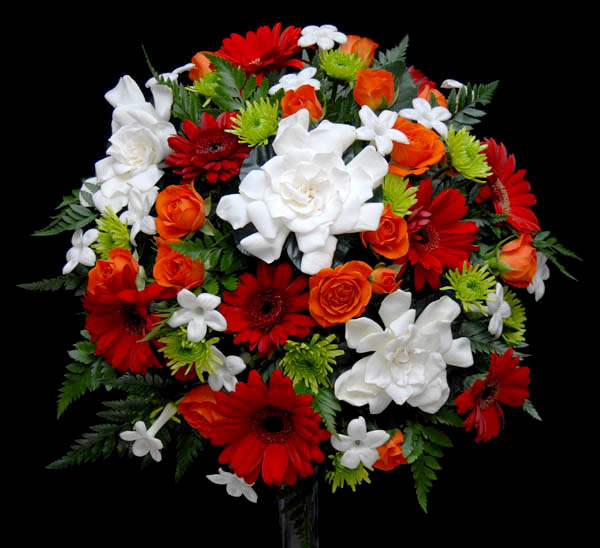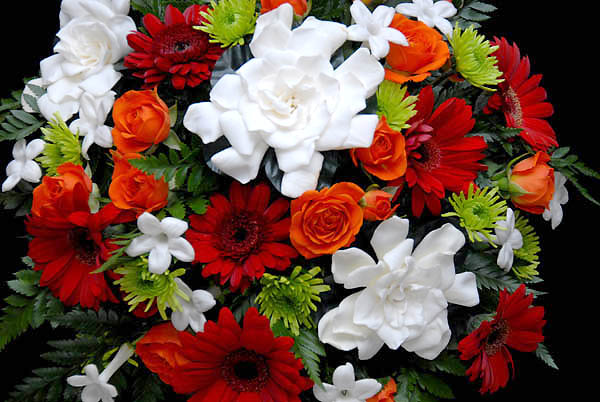 ---
---