Frequently Asked Questions
About The Rittners Floral School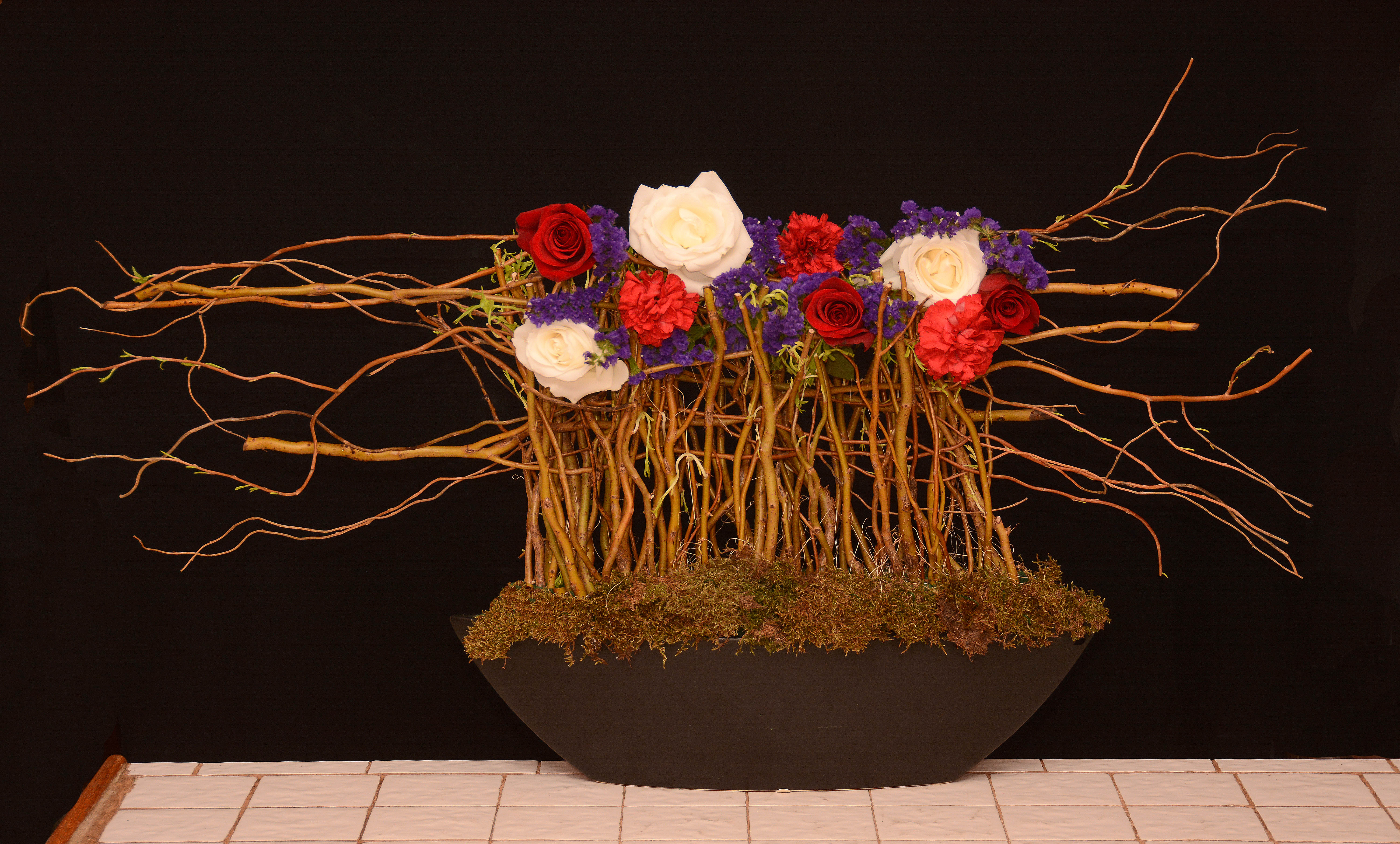 Our entire website is intended to give you a little bit of information about our school. It is, however, not intended to be all comprehensive. Nor is our web site intended to be a catalog.
We do that on purpose. Too often these days schools and companies use the web to encourage folks to "research it all themselves," rather than to reach out for customer service. At Rittners Floral School we actually do like to talk with folks. We enjoy the interaction and find that when we talk to people, we can often more efficiently answer their questions and better advise them as to the program that will be the best fit.
In this section we touch upon some of the questions that we are most frequently asked for those who still like to check out stuff in a web site prior to contacting us.
We do encourage you to simply phone us at 617-267-3824 for more information about our school and courses. If you get a machine, leave your name and phone number (slowly and clearly!) Our response time tends to be very fast.
Table of Contents
---
---
Do I Need Prior Background in Floral Design
or Some Special Artistic Talent To Attend Rittners Floral School?
No Prior Knowledge of Floral Design Is Necessary.
There is a myth, especially in many artistic fields such as floral art, that you need some kind of magical, mystical talent in order to be able to learn.......In our experience, that is not true.
It is great to have talent. It certainly can make life easier..But we have found that floral designing is a skill that can be taught just as driving a car, learning a language or learning to use a typewriter. There are a variety of design elements, techniques and recipes that a floral designer should know... If a person masters these, it is amazing how many very cool things you can do.
All of our courses start simply, so that even if you have never designed with flowers before you will still be able to learn, and find your experience to be enjoyable.
We start right at the beginning in all of our courses, but you will be amazed at how quickly you will move to more advanced concepts.
We do ask that if you apply for our Day or Evening Course, that you have at least a high school diploma or its equivalent. (We sometimes can make an exception on a case by case basis for a person with plenty of life experience or a mature teen accompanied by a responsible adult). Foreign students should be able to communicate in English. (Should you have any concern about your Educational or English level, or have any questions about SEVIS please contact the school).
---
---
How Many Courses Do I Have to Take To Learn Professional Floral Design?
At Rittners with our Six Month Day, 12.5 Week Evening or Concentrated Spring or Summer Day Courses---only one is necessary.

When you go to a floral school you should have the confidence that the program is set up to give you a thorough practical training--not to make you keep coming back for more and more floral designing courses. So at Rittners our Six Month Day Course, 12.5 Week Evening & Shorter Concentrated Spring and Summer Day Courses start simply, assuming no prior background, but also cover intermediate and advanced floral art techniques as well.
We believe that by structuring our courses that way, we can give you the best possible value....
All of our courses include vase arrangements, wedding designs, tribute flowers , flowers to wear, and novelties. They include both traditional as well as contemporary approaches--because both are done in leading flower shops. We constantly update our programs. Such subjects as underwater designing in floral art, European techniques, & using tropicals in everyday floral design have been incorporated. Some of the latest time saving devices & techniques are taught.
At Rittners, our whole philosophy has always been based upon giving people quality & value....To provide the kind of training that one would recommend to family and friends.
We feel that you deserve a well planned & a complete program, one that provides quality, educationally sound approaches to floral art instruction--not a floral art course designed to make you take more and more floral art programs.
At Rittners we feel that you should get a thorough course....not just something designed to keep making you come back for more.
The course that you will choose will depend upon your scheduling needs.
---
---
After I Learn the Basics, Do You Offer More Advanced Courses?
There are two approaches to teaching floral designing. Some places will offer an "elementary" course (the "basics"), and then follow that with more and more "advanced" programs, by topic.
The other approach (which we follow in our Six Month Day Course, Our 12.5 Week Evening Course and our Concentrated Morning Courses) combines both elementary and advanced elements into one program.
Why do we do it that way?....Well for one thing it means that at Rittners you get far more value in a course.
Bluntly, we feel that when you take a course in professional floral designing, you should get enough out of that one course to do something with it.
It is to a school's advantage to make a student take lots of courses.
It is not to the student's advantage to have to keep coming back for more and more courses. It may seem economical at first but it can be very costly in the long run to have to continue to take various programs. And it can be discouraging after a while as well.....
Perhaps the following comparison is in order. When you go to a restaurant you can buy an entire meal or buy it piecemeal "a la carte." "A la carte," piecemeal approaches usually are far more expensive over the course of the meal.
It is amazing how some folks try to enter the floral field in this manner. To give you an example, I recently received a phone call from a woman (not one of our grads) who was embarrassed because she opened a shop, didn't know how to make a particular kind of wedding bouquet (very commonly done in the field and taught here at Rittners) and lost both the wedding order as well as the customer.
Some folks think that by learning floral art that way they can do it less expensively and 'get by'. It is false economy. You wouldn't want to go to a physician who didn't have a broad knowledge of the field. Nor would you want to travel on a bridge or road created by someone who only selectively took certain classes in engineering. While the consequences of that kind of approach are less deadly in floral art, the issue of not really knowing what one is doing remains. Learning it piecemeal "A la carte" often leaves gaps in ones background. It's good for a school that wants to encourage students to keep attending and attending. It seems cheaper (At first...). At Rittners we dont believe in making you take one course in floral designing, and then a second and then a third. We just don't feel that is a nice thing to do to people.
We feel that you deserve a well planned & complete program from the offset, one that provides quality, educationally sound approaches to floral art instruction. At Rittners we feel that you should get a thorough floral design course....not ones designed to make you keep coming back for more. The course that you will choose will depend upon your scheduling needs, not on needing a more advanced course to function in the field.
(Incidentally, if you go to the floral education center section of our web site, you will find step-by-step instruction available free in a large number of floral designs... In fact, at last count we discovered that the number of arrangements in this section totaled almost one hundred.....Numerically more than you would learn in an "elementary" or "basic" course of floral designing.....)
Back to Table of Contents
---
---
So I Guess You Don't Think That Learning "The Basics" Alone, Is Enough To Be Competitive In The Marketplace?
From the above comments, I think that you can see that we would prefer to provide you with a course that starts simply, but gives you much more than "the basics."
Many people have the idea that floral designing simply consists of standing, posing, and placing a few flowers elegantly into a vase. After all, flowers are natural....Therefore some people figure that the "basics" alone would be enough....
That is not very accurate or realistic.
There are more techniques and approaches available to today's floral designer than ever before in the history of floral art.
The more one knows in this field, the more competent one is, and the better able one is to hold his/her own against other more experienced and knowledgeable floral artists.
This is the 21st Century and it is a very competitive world out there. To really be able to survive and thrive as a floral designer, in our opinion, requires a higher level of training.
And if you are a hobbyist trying to improve your skills, even though we start simply we also feel that aspiring to a higher level of designing is certainly desireable and attainable.
Our Six Month Sept Day Course, 12.5 Week Evening Course and Concentrated Spring and Summer Day programs are designed with this in mind. They start simply but include advanced design techniques. That gives you far better value.
---
---
What's The Difference Between Your
Day, Evening & Shorter Day Concentrated Courses
They are very distinct courses designed for people with different needs.
The whole idea behind our Six Month Day Course is to provide the most complete training in both floral design & shop management that we can formulate.
The 12.5 Week Evening Class was designed for someone who is busy during the day & wants a strong floral art program at night.
The Concentrated Day Course is for people who wants to learn as much as they can as quickly as possible.
Contentwise, The Evening & Concentrated Courses are identical. They are simply offered in different time frames. Obviously, The Evening Course & Concentrated Courses cannot & do not cover every design that students learn in the longer Six Month Day Program.
In The Evening & Concentrated Course, we present the most important floral designs & techniques that we feel one must know if one is to take a professional course in floral art, that starts simply but includes advanced technique. The Day Course includes detailed lectures floral business skills. In the Evening & Concentrated Course a Floral Entrepreneurship Skills Seminar is an optional choice.
The Evening Course appeals to busy professionals who are tied up during the day and need a strong course in professional floral design after work hours. The Concentrated Course appeals to folks who have a short period of time to go to school, and need to learn a lot quickly.
Which course is for you? They are all great courses. All start simply, but include advanced floral technique. I am equally enthusiastic when talking about any of them. The course you pick will depend upon your scheduling needs. If you need advice for your specific circumstances, please call us at 617-267-3824 and ask for Dr. Steve Rittner.
---
---
Does Rittners Provide Some Kind of "Internship" Experience After Taking A Course?
We tend to be suspicious of any floral design program that requires that you take an "internship." In our opinion, internship implies that there is not enough hands-on design time built into the course itself. If you are paying for a course in floral designing, you are entitled to learn floral designing in the course itself and should receive the necessary flowers, containers, supplies and materials to do so.
Unpaid internships are essentially apprenticeship approaches. If you remember the old "Karate Kid" movies, the concept of doing an apprenticeship usually involves doing all of the unpleasant chores (such as maintenance and cleaning) with the hope that a little teaching will get done along the way. In real life, apprenticeship approaches can be discouraging and can take years.
They tend to benefit employers with free labor more than the person trying to learn. The whole concept of going to school is to eliminate that kind of exploitation and provide a far more efficient means of learning.
We do have placement assistance at Rittner. Upon completion of a course at our school, should a student want to work in a flower shop, and be paid for his/her talents, we are delighted to try to assist the student in his/her efforts. This is a free service available to any of our graduates who want it.
---
---
Do I Make Each Design By Myself or Am I Making Designs As Part of A Group Project?
If you are asking this question, you may have encountered this before.
Some places trying to teach floral art have group projects where a number of students will work together to create a specific floral piece. It is easier on the budget as it uses less materials.
Our emphasis at Rittners is on individual achievement. That means that after you are given appropriate instruction (eg. our step-by-step floral demonstrations) you will be able to make every single project by yourself.
If you open your own flower shop, or you are working in a flower shop, you are expected to be able to design by yourself, not as part of a collaborative group effort. Our goal is to give you the designing skills to be able to do your own projects! That gives you better value. It also gives you far more confidence as a designer when you actually do each design by yourself.
Oh yes, we are here watching over you in case you run into any problems (unlikely), but at Rittners you definitely get to make all of your designs yourself!
And part of the beauty of our approach is that you also get to take home every single design that you make to friends or loved ones!
---
---
Do I Get To Take Home Any Flowers?
Absolutely!
Not only do our students get to take home flowers, but when you attend Rittners, you get to take home every floral design that you make here.
There can be a difference between taking home some flowers (or taking home some floral designing) at the end of the day and taking home every floral design that you make.
Some places try to teach floral design by providing flowers, and then ask students to recycle them over and over again in different projects. It is a way for a school to save money. In some cases students can then take home some of flowers that they used at the end of a class or some designing at the end of a session. But, that's not necessarily the same as taking home each and every floral design that you make.
Saying that you may take home flowers that you used at the end of the day is just that--- taking home some of the flowers that were used at the end of a session. Taking home 'floral designing' is vague. That is not necessarily the same level of value you get when you may take home every floral design that you make.
At Rittners we believe that if you are taking a course in professional floral design that you are entitled to take home each and every floral design that you make--not just some of the flowers that you used or some designing.
It means that you are getting the value that you deserve.
---
---
Are All The Designs In The Course Online ?
While exploring our website you have probably noticed that we have a huge amount of floral designing information assembled here online. The "Floral Education Center" section of our website has over one hundred floral designing step-by-steps. In addition there are over one hundred Youtube videos that we have created and posted. Our "Free Stuff" area of this web site has over 5000 ( yes that's right over 5000) photographs of all kinds of florals--and a large number of free e-publication resources. There are lots of photos of amazing floral designing created in house placed throughout our web site. So did we place all of the floral designs in the course that you will take online?
Of course not. We are generous but not foolish. Your course is not on our website. The various illustrations and videos that we put online are certainly representative of designing created in the floral field. The specific designs taught at our school, and materials used in student practice will vary.
We feel that you will learn so much in any of our courses, that we are very generous in our online postings. We go out of our way to put all kinds of photos of various floral designs, videos and other instructional materials online. These form additional resources for you. While the public can access these materials, they will mean even more once you're actually taking one of our programs and know the various techniques and approaches presented in class.
It means that you are getting even more value by attending Rittners Floral School.
---
---
Your Comments So Far Seem To Reflect Professional Use.
What If I Just Want To Do This As A Hobby?
There is absolutely nothing wrong with that!
At Rittners Floral School, we enjoy having students attend our programs with many differing goals. For example, sometimes people will take our courses simply to get out of the house, meet new people and have some well deserved fun!!
Our courses are a nice way to reduce stress, and it is not uncommon for us to have students attend who need and want to relax and enjoy. Our programs allow them to enjoy the thrill of accomplishment and mastery of new skills, yet do so in a pleasant and non threatening environment.
We also sometimes have students take our courses from other countries who use our programs to learn American holidays and customs...to become acquainted with American Culture and as an opportunity to make new friends and practice English.
It is interesting that many folks take our courses with no vocational goals at all, yet find that the very fact that our
programs are professionally oriented opens up all kinds of future options that they didn't originally consider. If you are going to spend money taking a floral course it is wise to take one that will also provide the greatest amount of future options and possibilities.....
We have no objections with people taking our courses just for fun, with no future vocational objectives. As far as we are concerned, stress reduction and the pursuit of fun are worthy endeavors! It also makes our class mix even more interesting.
---
---
Is The Rittners School of Floral Design
A Flower Shop?
No. We are strictly a Floral Design School.
That's important. It means that our major concern is enhancing our students' talents & abilities not doing the flowers for Miss Jones' upcoming dinner party.
For us teaching floral design is a passion, not a sideline worked in between filling holiday orders.
It also means that we are not in the awkward position of teaching people and then competing against them later for retail trade.
It enables us to offer courses that go beyond "introductory" floral design for we want our students to learn a lot. We feel that our graduates' success is our success.
Because we are strictly a floral design school, you have the confidence that you are studying in a specialized facility that is uniquely geared to teaching floral art. You have instructors that include not only people with floral background, but also a doctorate in education.
Because teaching floral art is our primary means of support we work hard at it, and we take pride when our graduates open flower shops near us or in other areas.
---
---
Some Flower Shops Offer Classes....What is The Difference Between A Flower Shop and A Floral School?
They are very different entities with very different functions. Their whole orientation and purpose, and even layout are and should be different.
A flower shop is geared towards taking lots of pretty flowers, displaying them in pleasing ways and turning out lots of floral art related things for consumers' needs such as specialized life cycle events and holidays as well as everyday floral designs. A flower shop's primary source of income is from selling floral designing and floral related product. A flower shop may have nice work benches and pretty displays of flowers. If a flower shop can bring the public inside to look at their products and encourage them to use and buy flowers by any means that they can, they will. That includes a pretty website and the occasional do-it-yourself class. Teaching is their last priority.
A floral school, on the other hand, is a learning environment, where everything from the philosophy of the owner down to the physical facilities should support the student's goal of learning floral art......with no cross purposes or conflict. At Rittners Floral School our primary source of income is from students' tuitions, not retailing flowers......so we work hard at it.
At Rittners our presentation area is set up with multiple monitors, and video capacities, and our entire facility is wired for internet access so that we may bring all kinds of learning resources into class. We have an amazing specialized floral library, thousands of slides/digital photos, video resources and article files with thousands of additional materials to support our mission.
In other words, our facility supports students, not retail trade.
Nor is our school in a "borrowed" space or basement or in any kind of wholesale outlet, where again, the primary goal is to sell people floral related products.
Perhaps another comparison is in order. Just before Valentine's Day, a flower shop is concerned with processing lots of flowers and producing a huge number of floral pieces for their customers. The owner of the shop may also try to accomodate regular customers...flower purchasers... for their funeral or other floral needs. A floral wholesale outlet is trying to sell folks already in the trade, flowers, containers and supplies. For any of these places teaching is an extra, not the primary souce of income, and certainly not the first priority.
On the other hand, at Rittners Floral School, just before Valentine's Day, we are typically doing things like organizing and indexing digital photographs for our lectures, putting together powerpoint presentations for our students, creating handouts for our classes, creating lessons for graduates to access in our graduate support portal area, producing photography albums for facebook, and ordering flowers and floral supplies for upcoming classes.
At Rittners Floral School our primary interest is our students.. not marketing flowers to the public.


We think the difference should be clear. We believe that it DOES make a significant difference in the attitude towards teaching and the quality of your training.
---
---
Does The Rittner School Of Floral Design Teach Any Other Subjects?
No. We specialize in teaching floral art, & floral business practices.

When you need health care you go to a specialist. When you need any specialized service you are generally wise to seek out a source that specializes in it. So too with floral art education. Our whole purpose is to provide floral design and floral business practices education. Nothing else! That is why we are particularly effective in our programs. Our specialization as a school has been in teaching floral art and floral business practices for many decades. We are very good at what we do!
Oh, and at Rittners we aren't trying to sell you containers, flowers or other "stuff " like a flower shop does. Our primary function is teaching floral art.
---
---
Is The Boss Actually Teaching?
Absolutely. At Rittners the owner of the school is actively involved teaching the course. He is there not just when the course starts, but through the entire program.

We feel that it is essential that the owner of a floral school should be actively involved in the everyday teaching operations of the school.
S/he should be readily available to answer your questions before you arrive at the school, and should be easy to talk to while you are in a program. S/he should get to know you, and become acquainted with your designing strengths and weaknesses.
S/he should be one of your teachers, not just a figurehead, or administrator. S/he should be there to help you become a better designer, and be available to provide support and backup when a course is completed.
Owner involvement is an important aspect of quality control and asssuring that you are getting the quality teaching that you deserve.
We also believe that the owner of the school should be there and actively involved in the teaching of a course for the entire program. There are floral art programs (not ours) where the owner teaches the beginning of the course, and then is not at all involved with the daily teaching for much of the course. We think that is inappropriate. You deserve active owner involvement. You will get it here at Rittners
At Rittners School of Floral Design, Dr. Steve Rittner, Director, is delighted to chat with prospective students. You may reach him at 617-267-3824. He is actively involved in teaching every program offered at our school, and readily available to graduates as well.
---
---
How Do You Teach Floral Art Theory?
Theory is important, but knowing how to make floral designs is even more important!
At Rittners Floral School, we teach folks how to make floral designs. Theory is carefully interwoven with our hands-on design classes, but does not replace actual workshop designing. We want to produce floral designers who can do floral designing, not just talk about it!
We think most folks paying money to take a floral design course would agree with this approach for it is quite practical.
Think back if you took a foreign language in high school, but learned more about the grammer and structure of the language then the actual ability to speak it. That can be frustrating, and not very useful. At Rittners we teach theory only as it supports the ability to do floral designing, not as an end in itself.
---
---
Is There Any Particular "Rittner" Style of Floral Design?
There are some floral designers who like to boast that "such and such" is their signature "style." That sounds good initially but upon reflection it is also rather rigid and does not really reflect the current needs of the marketplace.
Just as there are different approaches (and tastes) in music, movies and cuisine, so too are there many different "looks" and preferences in floral art...
This means that any good floral designer should be able to do many different styles, techniques and approaches. And it does not require bringing in huge numbers of different designers to teach a variety of techniques....


If you look at the world of floral art, there are so many different styles and approaches coexisting at the present time. To be able to thrive as a designer you should be able to adapt to whatever style or approach your boss, or just as importantly, your customer, demands.
With the mixture of both contemporary as well as classical design techniques being marketed today, that requires quite an array of approaches.
We deliberately build that kind of flexibility of approach into our Sept Six Month Day Class, our 12.5 Week Evening Class and our Concentrated Spring and Summer Day Courses.
---
---
Well, How Then Do You Decide What Kinds of Things To Teach?
We incorporate a wide variety of approaches from classical to cutting edge.

At Rittners Floral School the future is now.
We are constantly monitoring things going on in the field. Our courses reflect the necessary balance between designing proven practical in the field and new style, unusual cutting edge floral art.

Because our school has been around for over seventy years, we have many friends and graduates in the field. We are constantly in touch with them. When we find that a certain style or approach seems to be significant, we incorporate it into our training.
We also constantly monitor design shows and organizations, and enjoy one of the largest private floral school libraries in the country, with texts and periodicals from all over the world constantly arriving at our doors. We are online daily and watch what is going on in our very dynamic art form. All of these prove quite helpful.......
Back in the 40's when the school was established floral designers had to know how to design a casket spray hand method on a wooden dowel, and create symbolic arrangements in moss on wire frames
Today's floral artist must feel comfortable designing in both foam and water, must understand multi-level floral art, and feel comfortable with a much wider range of techniques and tools.
Some things change. Some things remain constant.
But the bottom line is that our curriculum today is quite different than in the early days of our school. It continues to evolve, grow and change.
This process of editorial decision making continues every season........
There is, however, but another component to our approach to teaching floral art which we would like to share with you. We tend to view floral art as a unique form of problem solving.....The kinds of floral designing for example, that a graduate may encounter years from now, may not even exist today.......Therefore to simply teach specific "designs" in and of themselves, as most floral schools do, is actually simplistic.
At Rittners Floral School we seek to provide our students at with a unique approach to floral art..... with the ability to think things out, and approach floral designing as a set of techniques and tools that can be utilized depending upon the specific customer need. Our graduates tend to approach floral art with a confident attitude that allows the flexible application of a variety of techniques not only because of what we teach, but just as importantly the way we go about teaching it.
At Rittners Floral School, we seek to empower our graduates, so that they are capable of making things that go far beyond specific floral designs taught in class.
This is another example of the difference it makes to have a Doctorate in Education as one of your instructors--and the advantages of learning at a real School of Floral Designing. We have the experience, the educational know how and the commmitment to your professional development and growth to be able to create this kind of invigorating and unique atmosphere.
---
---
Is Rittners Floral School Easy To Reach----And What About Parking?
Yes. People are often amazed to find that our school is quite easy to find and to attend, sometimes much easier to reach than destinations in their own suburban or rural areas!
When you attend Rittners, you don't have to worry about finding a school off in the middle of nowhere or in some hard to find suburban or rural setting.
We easy to find in the heart of Boston, and centrally located in Boston's exclusive Back Bay district. You may easily find us whether you are coming from the north, south or west of the city.
We are close to public transportation, both by subway and commuter rail. The closest T stop is "Hynes" (also sometimes called "Hynes/ICA", "Hynes Convention Center" or "Auditorium") on the green line. It is only a few blocks away from our school. (Some students coming from a distance park their vehicles in T garages and then take public transportation into the school.)
If you are driving you might find mapquest to be helpful in finding your way to Rittners Floral School.
People are sometimes concerned about availability of parking in the city. That is in large part because many come in to the area on weekends when all the residents also come home to park. People are pleasantly surprised to find that there is parking both on the street during the daytime on weekdays & in nearby garages for folks coming in at night or for weekend programs. . We usually send a map to registered students, with parking suggestions.
In addition go to the buttons on the left of this page and hit "To Get Here." That page has the appropriate links, maps showing parking, etc. Any questions please feel free to phone us at 617-267-3824
---
---
Is The Rittners School of Floral Design
In A Nice Area?
Yes. Definitely. Our school location is in one of the nicest residential neighborhoods of Boston. (Yes it is a snobby area and our students love that!)
Our location consists of brick sidewalks, gas street lights & some of the best preserved examples of 19th century architecture in America. In fact, the area is so exclusive, that even external changes to properties in this area are rigorously examined and subject to review!
It would be difficult if not impossible for a school to locate in our area today. We were located here before it became so exclusive!
Students love our location in Boston's historic Back Bay area!
---
---
Is The Course Going To Be Very Difficult?
There seems to be a strange idea in much of education that in order to learn you really have to suffer!!! We don't believe in that here at Rittners. Our philosophy is that if you are given a pleasant and enjoyable environment, you will learn and also have a great time!
Our courses do tend to cover a lot of information. We hold our students to a high standard. But our students also find that our programs are lots and lots of fun.
No reading of thousands of pages or hours of preparation for class time. You can enjoy our classes and still have a life outside of school.
As we have mentioned before, our program has been planned by professional educators......You will learn from a staff that includes a Doctorate in Education. That does make a difference. Well thought out lessons presented by folks who know what they are doing can translate into much easier and more pleasant learning.
As adults we have lost the ability to "play." At Rittners we provide the kind of environment where a playful approach is important, the kind of place where risk taking is safe and fun. One of the nicest compliments by many of our students is "Gee, it's school.....but it doesn't feel like school!!" We like that.
We work hard so that you will feel comfortable.
We work hard so that you will have fun!
Here is a link that shows that learning floral designing can be very easy, when taught by folks who know how to teach!
Back to Table of Contents
---
---
Where Do Your Flowers Come From?
In the early days of our school, (flash back around seventy years ago) most of our flowers were locally grown only within a few miles of our location in Boston.
How times have changed! With higher fuel costs and with most of that farmland now prime real estate for residences, business, and high tech industries many of those farms no longer exist. Today the flower market, in general, is very much a world wide market with flowers coming in from all corners of the globe....
I am amazed that a design that we make can easily incorporate floral product from such diverse places as California, Florida, Oregon, Hawaii, Holland, Central and South America, Australia, Canada and even the Middle East!
We buy our flowers fresh from vendors who are commmited to high standards of excellence in their products and in their business practices. We encourage them, in turn, to seek sources whose methods are ethical, humane and environmentally sound. We wish to reward companies with our business that are kind to their employees, and who are ecologically aware.
At Rittners we work hard to keep our courses reasonably priced and our floral product quality high.
---
---
Do You Have Group "Critiques" At Rittners?
A group critique is a mechanism for evaluation where everyone can criticize everyone elses work. It is quite common in art schools.
We do not do group critiques at Rittners. While group critiques can sometimes be helpful for professional development, they are often brutal and painful. Professional growth, in our opinion, can be brought about by far more humane means,
Only your professional staff will offer evaluations of your designing. We tend to be quite positive in our approach. Your fellow students are welcome, of course, to admire anything you have made.
---
---
Can I Visit The School?
Of course you can. We are very proud of our school, of our facilities, and of our teaching. We encourage visitors. We do ask that you call in advance and set up an appointment.
---
---
This Sounds Great,
But How Much Does It Cost?
And How Do I Sign Up?
Our rates vary depending upon the course you are taking. Please call (617-267-3824), and we will be delighted to answer any of your questions, send you a information, rate sheet, and application form.
---
---
Well, I've Searched All Over Your Web Site And I Still Can't Find Your Rates or Application.
Our web site is not intended as a catalog.
It is simply intended as a way for you to learn a little more about us.
We want you to contact us (Tel: 617-267-3824.)
Also, we feel that all too often, the web, though wonderful, has been used too often to force folks to "do it all themselves." We actually prefer a more personalized approach. We want to encourage you to call us, and to chat with us. We are friendly and very accessible. If we have a better idea of your situation, we can often offer suggestions that may help you decide which program can best meet your needs. Our response time to phone calls or requests for information is usually very, very fast.
At Rittners Floral School, we love and use technology, but we feel that you should always be interacting with real people, not just technology.
---
---
Do I have To Pay The Entire Tuition Upfront?
We offer a variety of programs in varying price ranges. This means that most people can find a course at Rittners Floral School that not only gives amazing value, but is affordable as well.
Most schools require full payment before a course starts. At Rittners we offer a pay-as-you-go plan for most courses. This pay-as-you-go plan allows students to break their payments down over the period in which a course is offered with no interest or finance charge.
We also do accept visa/mastercard for pay-as-you-go payments. This enables folks to extend their payments even longer.
Education is never free. But we find that these three factors make our programs quite affordable and manageable for most folks.
For details, please feel free to phone us at 617-267-3824.
---
---
I Am From Far Away. Could You Recommend A Floral Program To Me That Is Just Like Yours In My Hometown?
Are you serious? Laughing.
Rittners Floral School is one of the longest running programs of its kind in the United States. We offer a very unique combination of terrific location, outstanding facilities, unique educational philosophy and both the educational and floral knowledge to create world class programs that attract folks from all over the country and abroad. It is really a hard thing to duplicate especially at our level of excellence.
At one time we did try to suggest programs in other parts of the country, but we found that we were constantly being embarassed. Folks would come back to us with all kinds of horror stories about other programs. The instructor was a terrific designer with an ego the size of a barn.... The instruction was in the backroom of a shop......carried out between filling retail orders...or in the middle of a borrowed space in a wholesale outlet.......There were too many instructors and little continuity..... The school's instructor wasn't a very good teacher....Flowers were recycled over and over again........... The course didn't provide enough information to be useful in the field, The school set up their curriculum so that the student had to keep taking more and more floral design courses.....and on and on. We don't like to hear these kinds of things, so at this point we will only tell you about our programs, for we know that we are doing a terrific job!
We also provide a wide range of scheduling possibilities of courses in varying lengths of time throughout the year that should enable you to get here to Boston for one of our programs.
---
---
Does Rittners Floral School Offer Any Kind of Distance Education Floral Design Lessons?
Yes we do. And we think they are really fantastic!
The advantage of course of distance education lessons is that you can learn what you want, whenever you want it! You can take a class or two, whenever you feel like it! Do things at your own pace. And you don't even have to leave your living room! ( Well unless you want to have some lunch!)
Obviously for many folks a hands-on classroom experience is the best way to learn floral art. You can't beat having an expert instructor guide you in person as you make your floral designs. But many people have been asking us to develop online lessons for their own unique situations. We feel that these lessons provide a terrific way of making the Rittner Floral School experience more widely available to an even larger audience. WE ARE VERY PROUD OF THEM!
Working in a flower shop or floral business, but feel the need to continue to develop and master new skills or techniques? These lessons are for you! Have you taken a floral design course somewhere but want additional concepts and ideas? These lessons are for you....Perhaps you know some floral designing, but feel that there are just some skills and techniques that you know are lacking......These lessons are for you! Are you someone who needs ways of unwinding and reducing stress after a hard day's work? These lessons are for you......Are you someone who would like to impress your family and friends with talents they never even dreamed you had? These lessons are for you! Are you planning to get married and want to do your own flowers? These lessons are for you! These lessons are for anyone who loves flowers and wants to learn more about floral art....
Our online floral design lessons are set up as little e-publicationss. Each lesson contains detailed, step-by-step instruction in very specific topics. They vary in size from fifteen pages to thirty pages!
The designing ranges from traditional to way out and kinky! Some lessons cover one or two designs. Many cover even more!

They are beautifully illustrated with a large number of photographs and commentary to guide you step-by-step to make your mastery of floral skills fun and easy! When you visit the distance education section of our web site you will be amazed to find how many online lessons are now available for you !

Best of all they are quite inexpensive......

Whether you are a hobbyist or a professional if you are seeking online distance education in floral designing you will find a huge number of lessons featuring outstanding floral design distance education from Rittners Floral School. At Rittners we take pride in our reputation as one of the finest sources of floral art education in the United States and that pride is reflected in these exciting new resources.....

To get a free pdf brochure about our distance education lessons, and find both an online catalog of available lessons and a downloadable pdf catalog of our distance offerings please go to:

Rittners Floral School Distance Education Floral Design Lessons.

But now let's get back to the various frequently asked questions about attending courses at our school!
---
---
I am looking for a quick floral design workshop, but not something as detailed as your longer diploma courses?
Our school is renowned for our terrific hands-on programs. But once in a while someone contacts us asking if we have a half day or one day workshop in a very specific area.
The online workshop lessons described immediately above are specifically designed with that in mind.
If you need a single lesson or are seeking a workshop in a very specific area, the distance education lessons available from our web store are perfect for you. They are meant to bridge the gap for someone seeking quality floral design education, but not wanting to take a longer course. Best of all our online workshops are very, very inexpensive!
We also run a one session "Fun With Flowers" Class for those who want an enjoyable one session program.
To get a free pdf brochure about our online lessons, and find both an online catalog of available lessons and a downloadable pdf catalog of our online offerings please go to:
Rittners Floral School Online Floral Design Lessons.
To learn more about our "Fun With Flowers" Class please go to:
Rittners Floral School "Fun With Flowers."
---
---
I Want to take one of your Hands-on Courses. I Am From Out of State. Where Do I Stay While In Boston?
It is quite common for us to enjoy having students attend our school from all over the United States as well as from other countries. Therefore dealing with housing issues is for us, an everyday kind of thing. Our school does not own its own housing, nor do we care to. We have found that the choice of housing often depends upon the likes and dislikes of the student and their particular lifestyle .
Choices range from private apartments, to womens' dorms, to homestay situations to even a local convent!
We have no financial arrangements with any of the housing sources so that we can be quite candid about their strengths and weaknesses. Simply stated, we recommend places that have worked out well for prior students, and we are constantly monitoring these sources. If you need housing assistance, please feel free to phone us at 617-267-3824, and we will be happy to offer suggestions.
---
---
What's The "Deadline" for Admissions?
How Early Should I Enroll In A Course At Rittners?
We have no specific deadlines for any of our courses.
We advise applying as early as possible to reserve a space.
We deliberately limit the number of folks into our courses, so that you will receive more individualized attention. Our courses are quite popular. We accept folks on a first come/first served basis, and we do try to accomodate as many folks as we can. But when a course closes out, then that's it.
We make no claims at accepting thousands of students a year, nor do we desire to. We feel that you deserve to enjoy a personalized kind of environment where you can learn, and enjoy and not feel that you are in some kind of floral educational "factory."
We do find that folks who want to be assured of a spot apply for our programs well in advance. The application process is fairly easy and straightforward......
We advise applying as early as possible to reserve a space.
---
---
What If I Have a Question Not Covered In Any of The Comments Above?
This is a "Frequently Asked Question" section. It is not meant to cover everything, just some of the more commonly asked things.....
Should you have any additional questions, feel free to phone Dr. Steve Rittner at 617-267-3824. Using the phone is the quickest and easiest way to ask a variety of questions. I am very accessible and I enjoy chatting with prospective students.
---
---