Floral Entrepreneur Boot Camp : Our Special Short Seminar In Floral Business Skills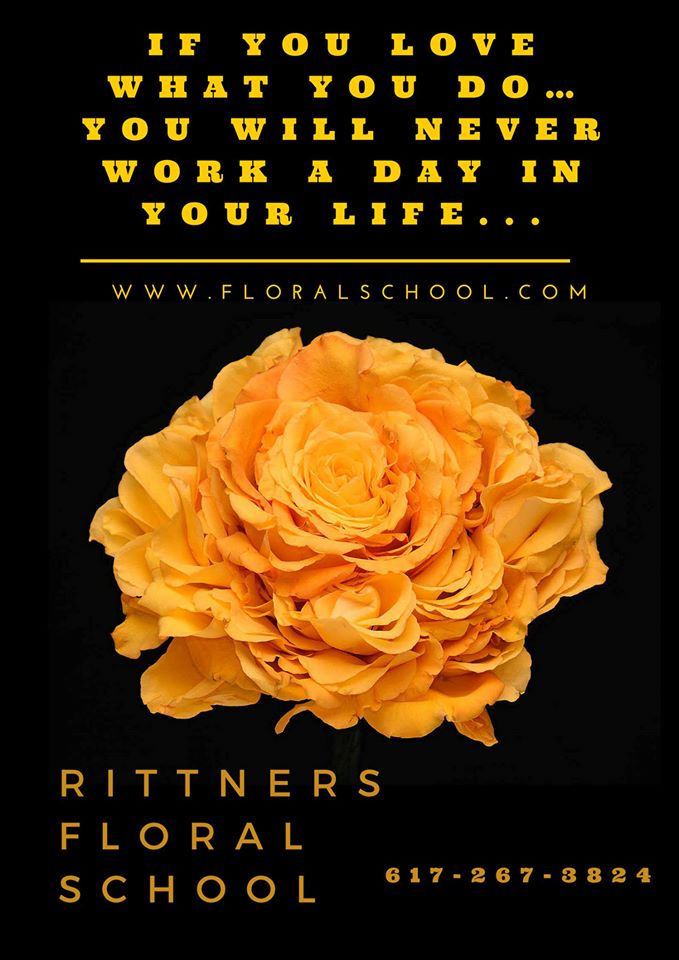 12 Hours


Offered when we run our Evening, & Concentrated Day Courses.


Scheduled so that you can take the Evening or Concentrated Day Course in floral designing and The Floral Entrepreneur Boot Camp at the same time.


Certificate presented to those who successfully complete this seminar.
Admission is Selective: Our Floral Entrepreneur Boot Camp provides very valuable information for anyone planning to open a flower shop, home based or alternative floral business. Therefore enrollment in this course is normally restricted to students enrolled in our Concentrated Course or Evening Course (or graduates of those programs).
We sometimes also allow spouses/partners of currently enrolled students or graduates to take this program.
If you are interested in this program, but don't fall into either of these categories, please contact us at 617-267-3824
This program came about through student requests. In our Six Month Day Course we cover both floral designing and floral business subjects in detail. Some people taking our Evening Course and Concentrated Day Programs take the course for fun & recreation and want to learn just the floral designing aspect.
On the other hand, some folks taking our Evening Course and Concentrated Day Programs have asked us for a short course designed specially for them, that would give even more information about floral business subjects. This program is our answer. It is a very practical program giving information on how to make money from your floral art skills.
Like every field, the retail floral field has its own unique issues and idiosyncrasies.
The information presented in the Floral Entrepreneur Boot Camp is quite industry specific. it is not the kind of thing easily found in college management courses or from other sources. It reflects knowledge that we have acquired through multigenerations of Rittners involvement in the floral field. It reflects our intimate knowledge of the retail floral field.
Some Of The Topics Covered By Lecture &/or Handouts Include:
What are great locations for a flower shop?
How do I buy an established shop?
What is the anatomy of a flower shop?
What do I need for a beginning inventory
of both flowers & supplies?
Insider tricks for buying!
Should I be a boss or an employee?
How about delivering flowers?
How should I handle credit & collection?
What about selling in the retail flower shop?
What are some of the tricks of the trade
as far as display is concerned?
I don't want to sit back & wait for business to occur.
How can I actively get accounts for my flower shop or home based flower business?
Digital Marketing stategies
And much much more!
We are often asked, "Will the Floral Entrepreneur Boot Camp be a difficult program to get through?" Not at all. Patiently, pleasantly and carefully we present the kind of information that anyone planning to start a floral business would be curious about.
The content of this great seminar is essential if you want to open a flower shop or run an alternative (by appointment or home based) floral business. This great course will save you time, money and will eliminate many problems. Just telling you one tip about beginning inventory will save you the entire cost of the course! (What is that tip? Take the course to find out!)
It is also fun simply if you just want to gain an inside look at the some of the inner workings and business aspects of the floral field, or wish to explore future possibilities for yourself...... It will empower you and give you options....
If you have taken any of our courses you have noticed that Dr Steve has a very lively, engaging and fun approach to teaching.....Some students take The Floral Entrepreneur Boot Camp not because of vocational reasons---but simply because they really enjoy our entertaining and fun classes......
Think of a kindly mentor presenting a variety of discussions about floral related subjects in an entertaining and enjoyable way.
We really love teaching the Floral Entrepreneur Boot Camp--and it shows. The folks who take this course are really interested in our field.
There's always a strong curiousity and interest on behalf of the folks who take the Floral Entrepreneur Boot Camp that real teachers love!

A variety of methods such as lecture, discussion, video, digital and/or photographic slide media, are utilized. Students receive a huge number of handouts.



For more information about our Floral Entrepreneur Boot Camp please contact Dr. Steve Rittner at:
Rittners School of Floral Design
345 Marlborough St.
Boston, Ma. 02115
Tel: 617-267-3824
email Steve Rittner at: steve@floralschool.com
---
---