Breaking Boundaries With Berries
(page 9)
Let's push the boundaries a little more...... We can use some rose hips and mix them with dogwood branches (also available from Blooming of Beloit!)....Add a couple of roses and glads to come up with something for the adventurous!!
For someone seeking visual excitement in their floral art, yet also wanting more content, here is but another approach.....Again making use of dogwood branches, rose hips and winterberries.........along with roses, carnations and poms....
In these two designs we are using very conservative everyday flowers. It is the vision of the floral designer along with the branches and berries that really add a sense of "pizazzle!"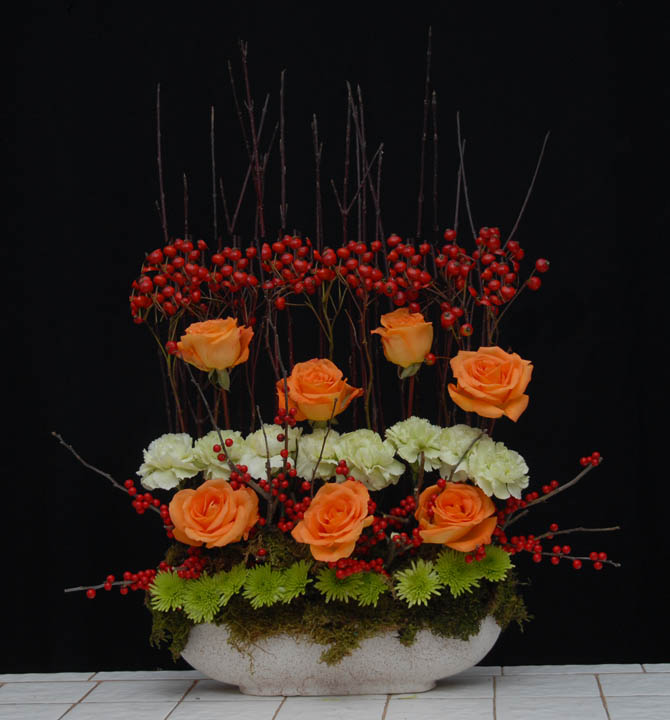 ---
---